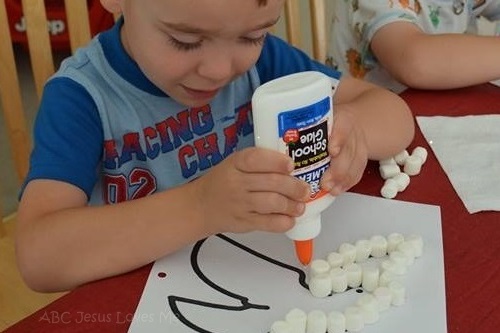 5 Year Curriculum
The 5 Year Curriculum is a PreK program for children who are older or more advanced. The 5 Year Curriculum Bible themes focus on the meaning behind the Scripture instead of simply memorizing Bible stories. The child will learn what the Bible is, who God is, ways that God desires to help us, and how we need to live. The 5 Year Curriculum focuses on writing the letters and identifying the letters in words. Each week contains a sight word taken from the "Fry Instant Word" list. Academically, the child is introduced to many early elementary concepts - coins, clock, addition, weather, and so much more. Gross and motor skill activities along with visual perception activities are also a part of this curriculum.
Click to determine what objectives are taught in this curriculum and which curriculum to use with your child.
The entire ABCJLM site, ideas, and attachments are for the teaching of your child in an immediate family, home setting. Licenses are required for use with a child outside your legal guardianship. This includes all churches as well as nonprofit and for-profit businesses, daycares, and preschools. Click to learn more about ordering Licenses.
image shared by Stephanie