Christmas Activities
•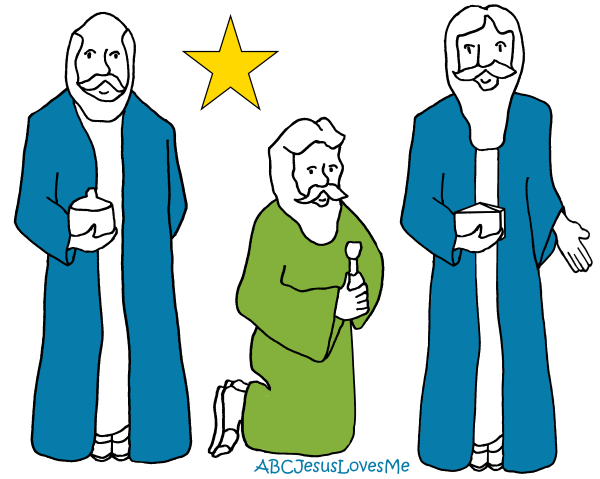 Week 18 in the 4 Year Curriculum covers Love and Jesus' Birth. Use activities in this week to celebrate Christmas in your home.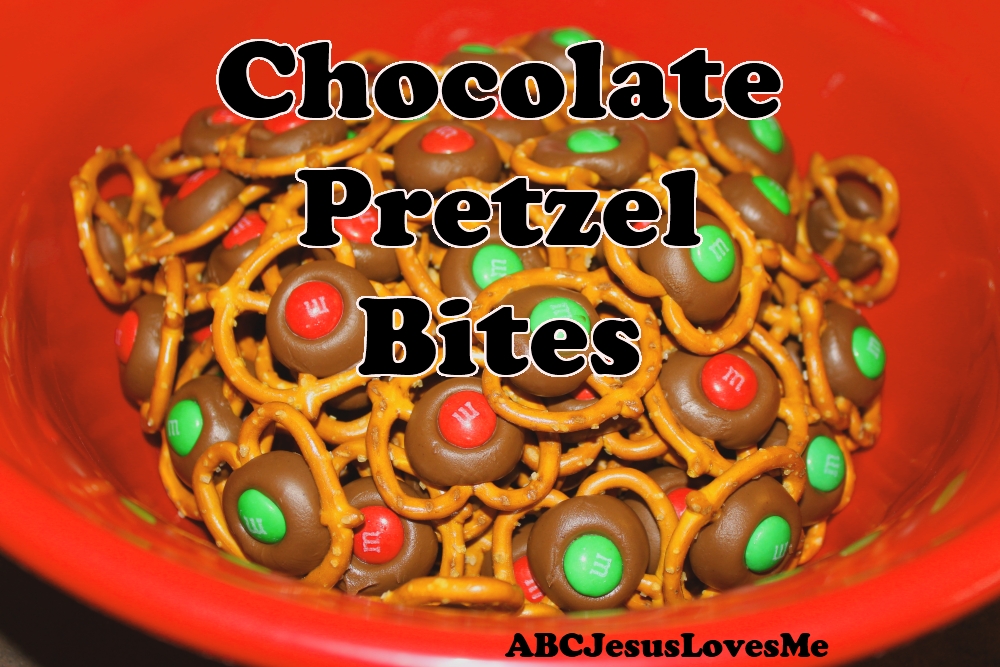 Christmas Pretzel Bites with the M&M Christmas Story
Ingredients:
Pretzels - I used the twist pretzels but you would use the round or square ones as well.
Hershey Kisses - Any kisses (except for the almond filled) should work.
M&M - Regular or Peanut Butter

Directions:
On a cookie sheet, lay out several pretzels. Unwrap the kisses and place one in the center of each pretzel. (Unwrapping candy is an excellent fine-motor activity for kids!) Carefully place the pan into a pre-heated 225 degree oven for four minutes or until the kisses are soft enough to easily press down. Pull the pan out of the oven and immediately press an M&M into the center of each kiss with the "M" showing on the top. Place the pan into the refrigerator for a few minutes for the chocolate to set. Store in a tight container at room temperature.
Christmas Story:
Discuss the following poem with your child.
M&M Christmas Story
Written by Pam Ridenour

As you hold these candies in your hand and turn them, you will see....
The M becomes a W, an E, and then a 3.
They tell the Christmas story it's one I'm sure you know.
It took place in a stable a long, long time ago.
The E is for the East where the star shone oh so bright.
The M is for the Manger where the baby Jesus slept that night.
The 3 is for the Wiseman bearing gifts, they say they came.
W is for Worship, Hallelujah
Praise to His name.
So as you eat these candies or share them with a friend,
Remember the meaning of Christmas, it's a love story that never ends
Merry Christmas
Goodie Bags:
Placing a few Pretzel Bites in a baggie, with the poem attached, makes a wonderful goodie bags for neighbors and friends. Printables for this poem fill the internet. Google to find and print your favorite. (Out of respect for the author, be sure that you include the author's name with the poem.)
Christmas Song
Silent Night (Traditional)
Silent night, holy night
All is calm, all is bright
Round yon virgin, mother and Child
Holy Infant so tender and mild,
Sleep in heavenly peace,
Sleep in heavenly peace.
Additional Christmas Ideas
For additional ideas check out the ABCJLM Christmas Ideas page.