Ee Poster Ideas: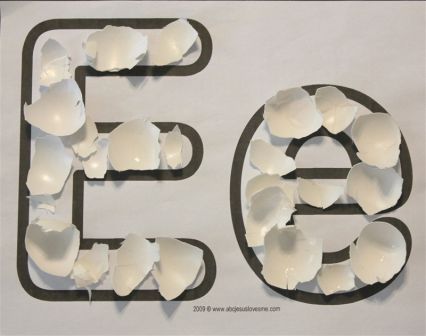 Eggshells:
- Wash eggshells and allow to dry.  Break into small pieces and glue on the Ee Poster.  May want to place the eggshells in a water and food coloring mixture to make them colorful.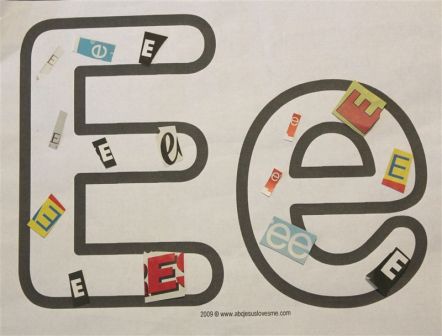 E's:
- Find and cut out e's from newspaper or magazines.  This is a great activity as different fonts make the same letter appear different.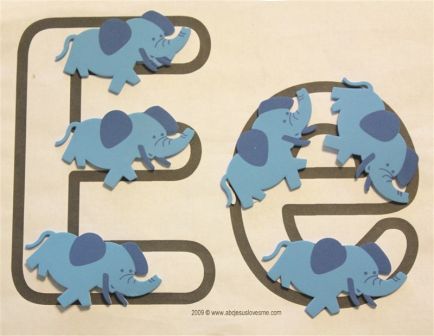 Elephant:
- Glue or put on pictures/stickers of elephants on the Ee Poster.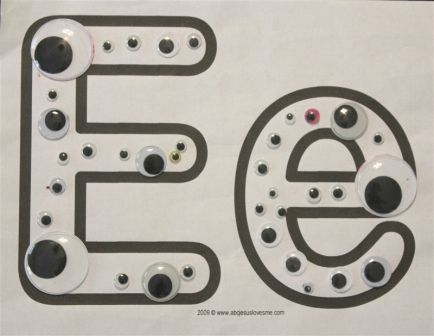 Eyes:
- Glue googly eyes on the Ee Poster.