Rr Poster Ideas: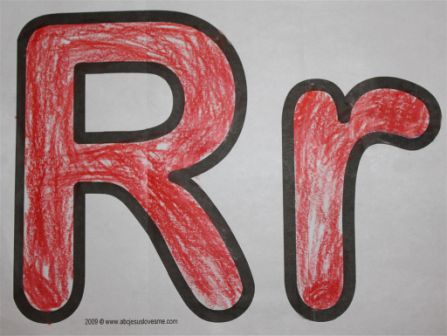 Red:
- Paint, stamp, or color the poster red.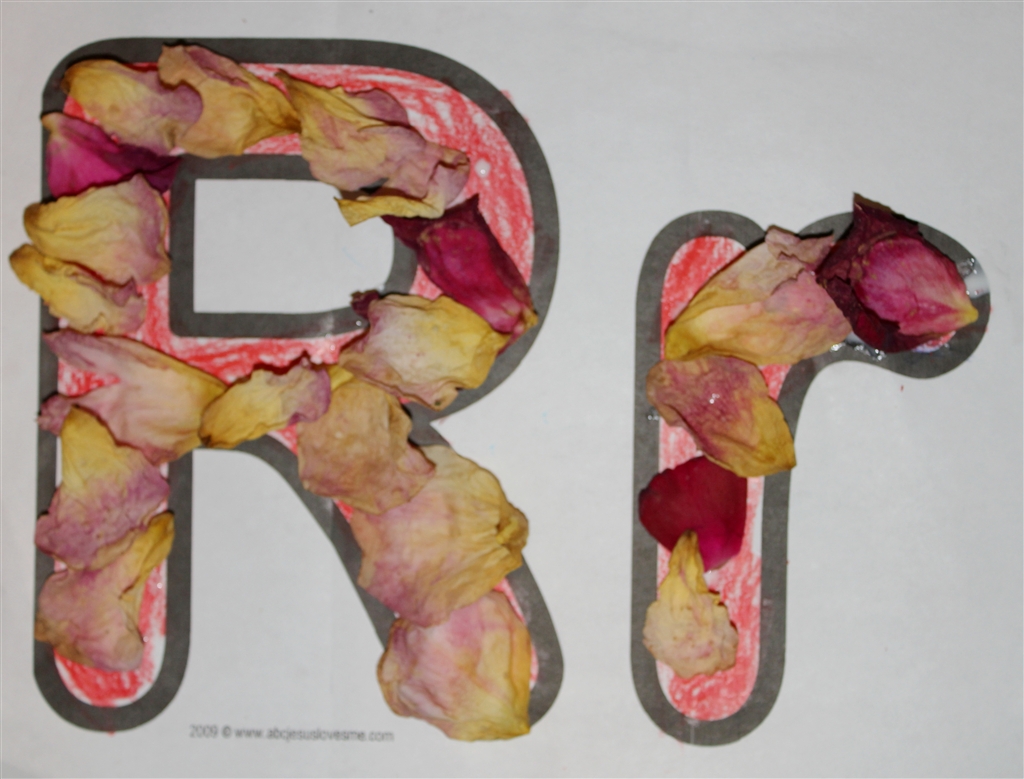 Roses:
- Glue rose petals on the poster.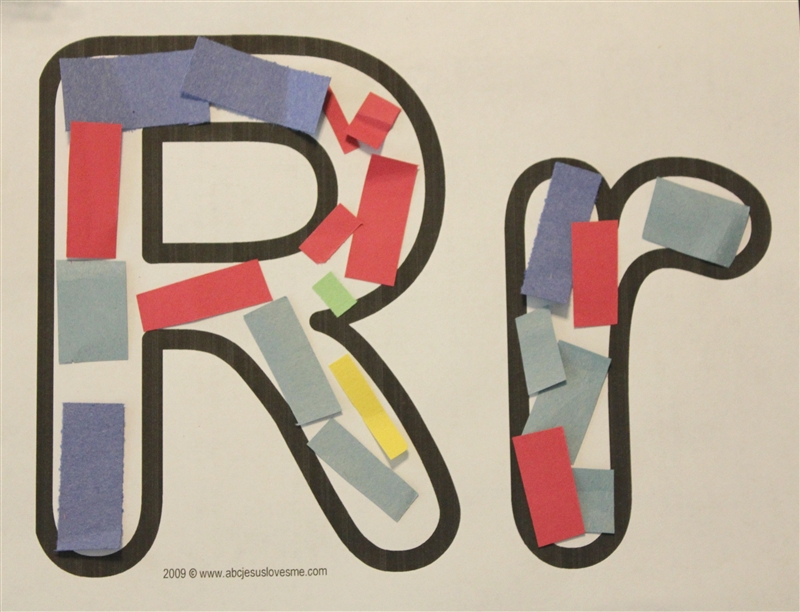 Rectangles:
- Glue rectangles on the Rr Poster.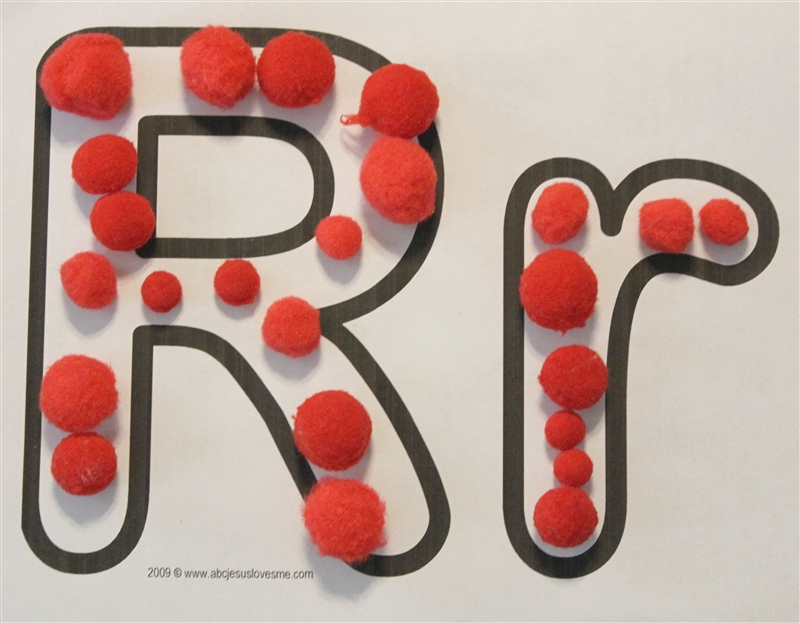 Red Pom Poms:

- Glue on red pom poms.  If you have an assortment of pom pom colors, the activity of picking out only the red pom poms becomes a great fine motor and visual perception/sorting activity.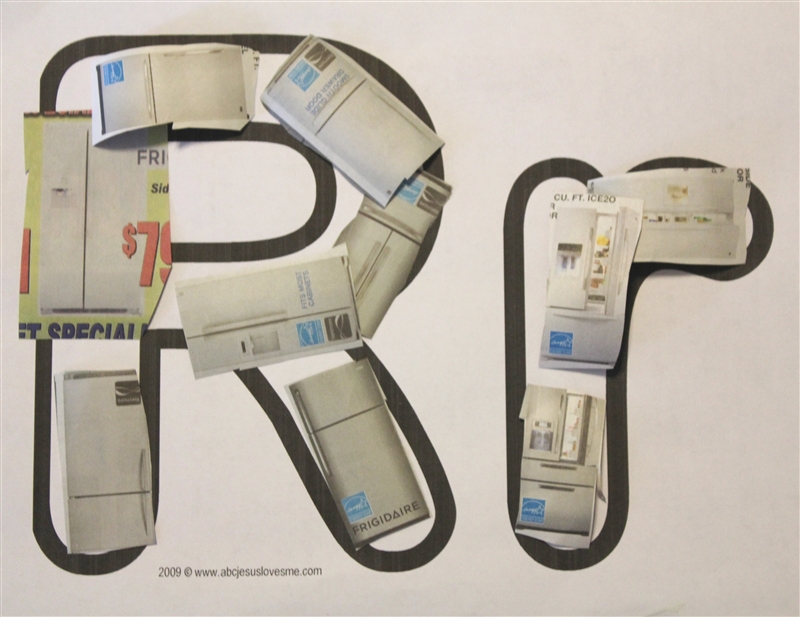 Refrigerator:

- Find pictures of refrigerators in the newspaper ads.  Cut and glue the pictures on the Rr Poster.