Letter Vv Process Art Ideas: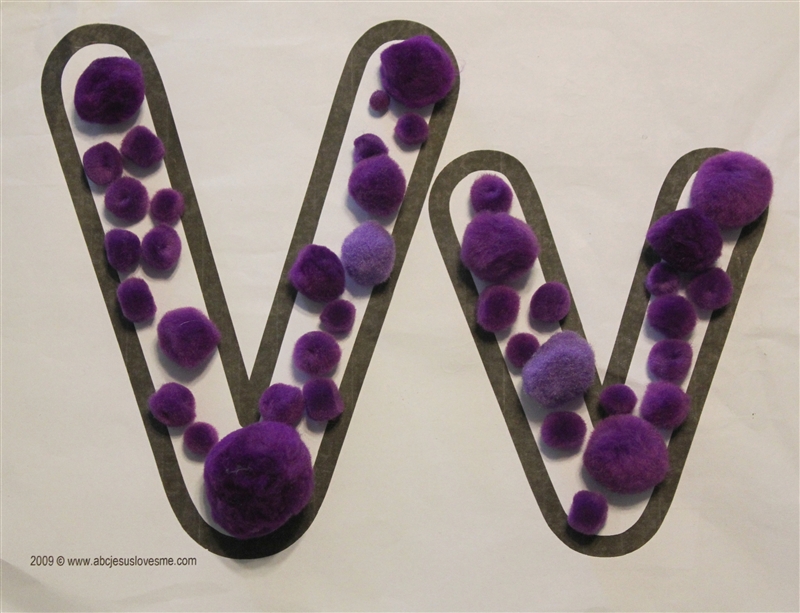 Violet Pom Poms:
Glue on violet pom poms.  If you have an assortment of pom pom colors, the activity of picking out only the violet pom poms becomes a great fine motor and visual perception/sorting activity.
Vegetable Painting: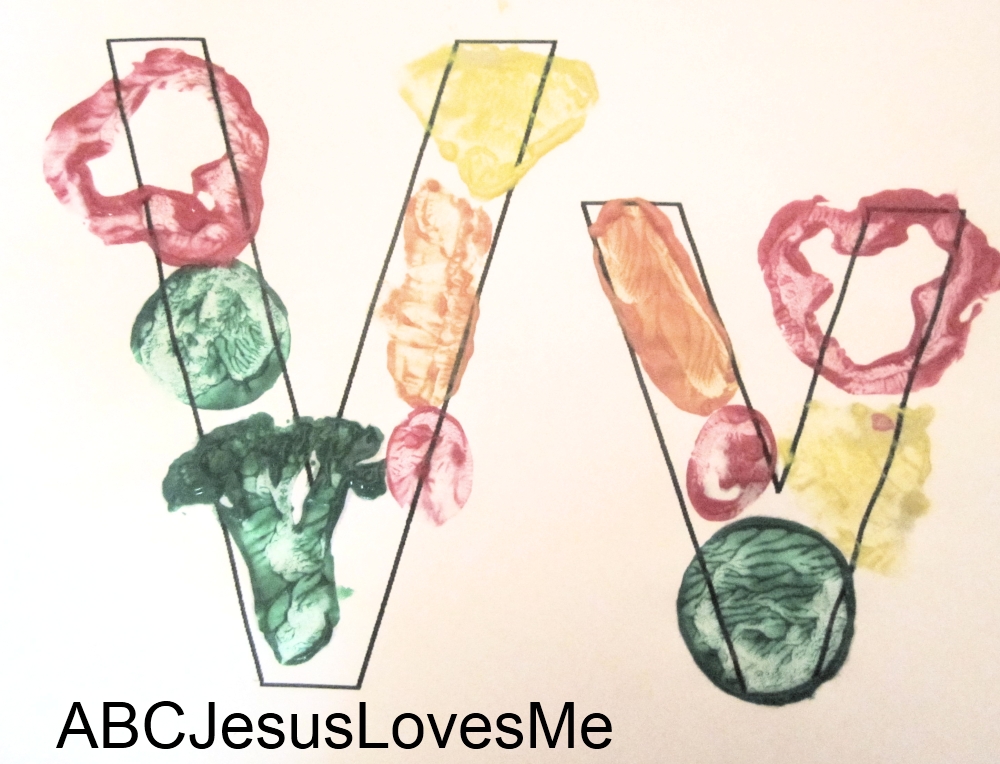 Choose variousvegetables.  Dab several times on a rag to remove moisture if cutting the vegetable open.  Dip in paint and press on Vv poster.  Some possible vegetables to use:  romaine lettuce, peppers, lettuce, broccoli, carrots, celery. Thank you to Bonnie for this idea and the image.