Ww Poster Ideas: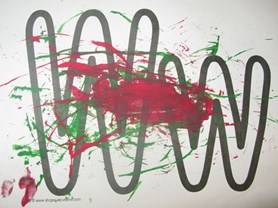 Wiggly
- Use a piece of string dipped in paint to create wiggly lines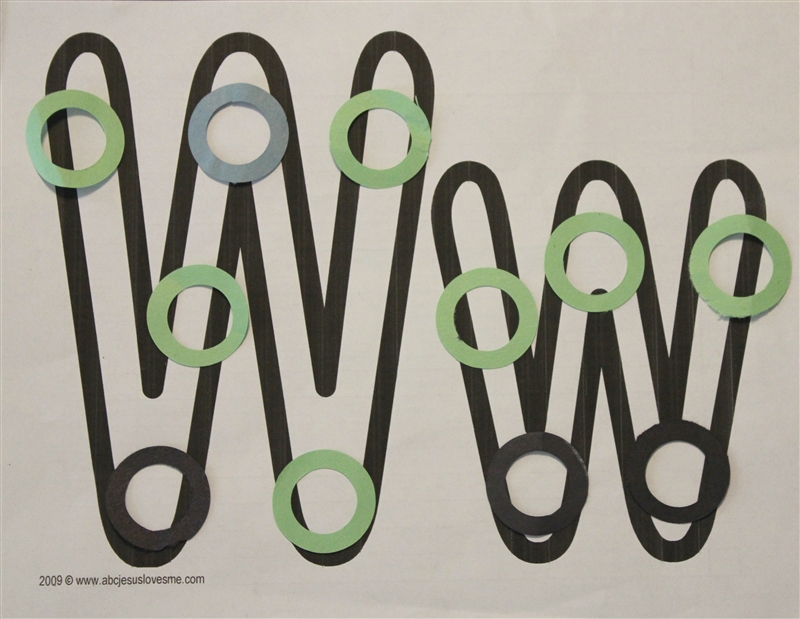 Wheels:

- Glue wheels on the Ww Poster.
- Drive a matchbox car through a black inkpad and drive on the Ww Poster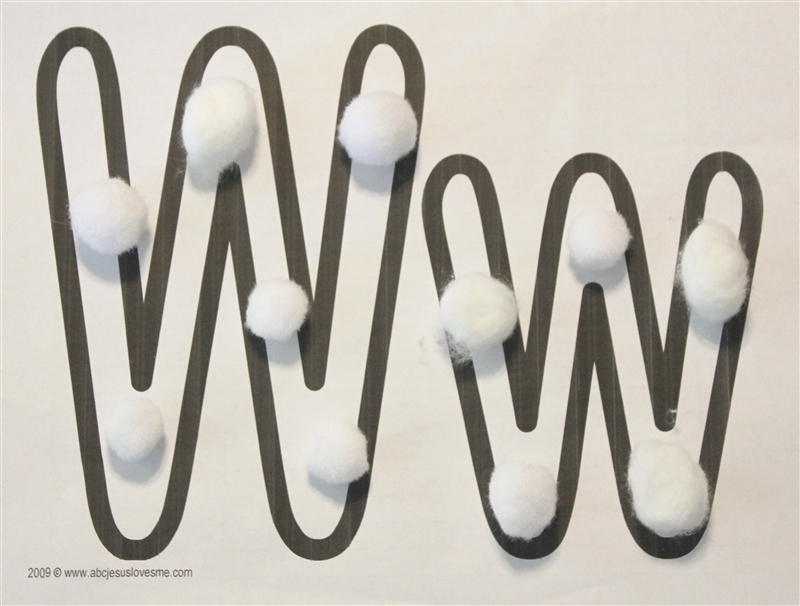 White Pom Poms or Cotton Balls:

- Glue on white pom poms or cotton balls.  If you have an assortment of pom pom colors, the activity of picking out only the white pom poms becomes a great fine motor and visual perception/sorting activity.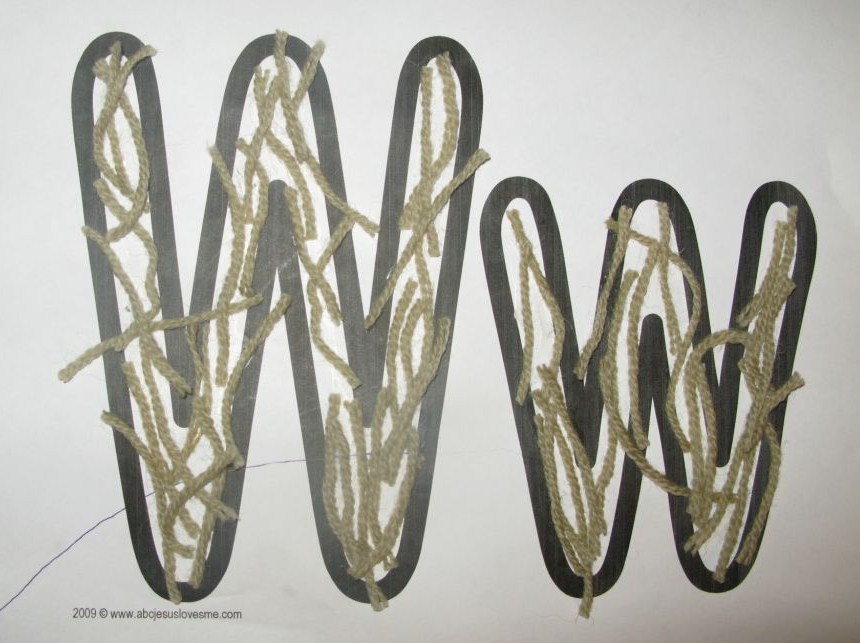 Wig:
- Glue pieces of yarn to look like a wig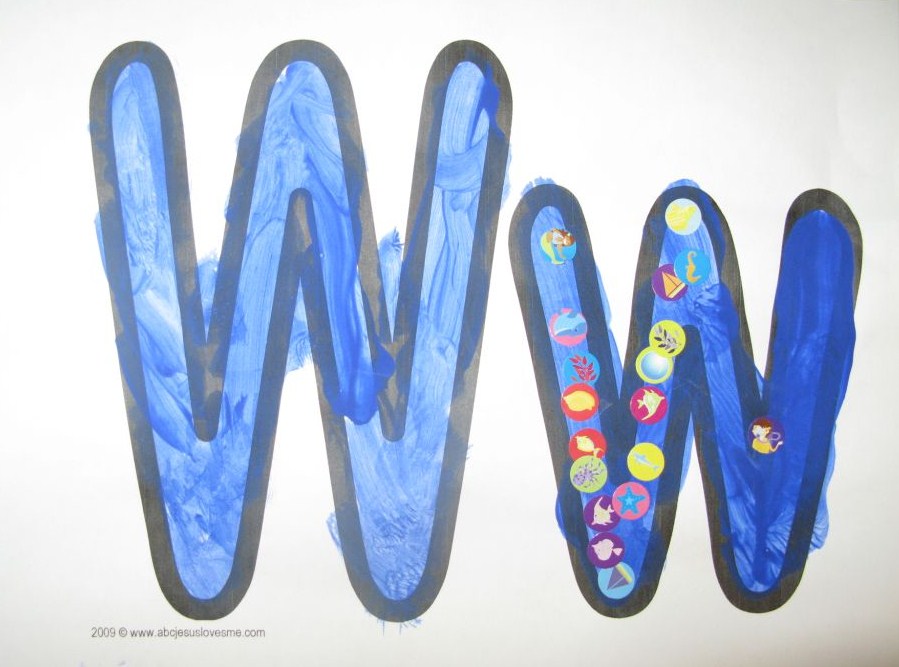 Water:
- Paint the W blue and add fish and ocean stickers