Fiery Furnace Activities and Crafts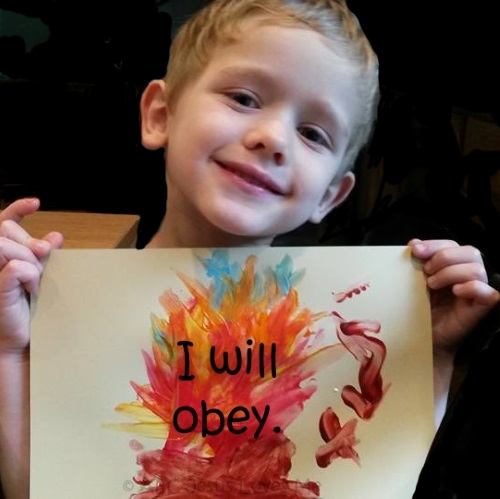 I will Obey
Paint "fire" on a piece of paper using red, orange, and yellow paint.  Add the title "I Will Obey."  Image shared by jamie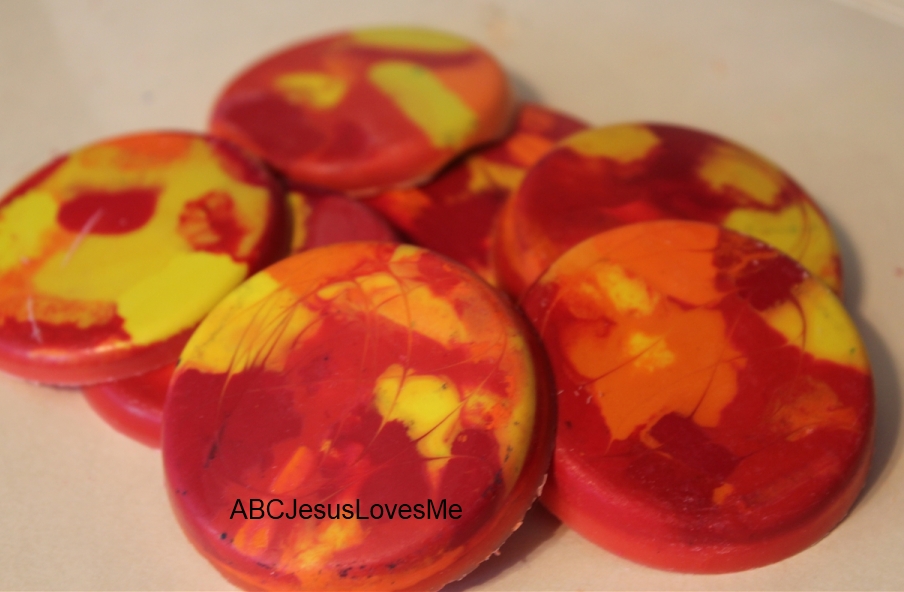 Fiery Crayons   Unknown Source
Gather old red, yellow, and orange crayons.  Remove the paper and break the crayons into small pieces.  Fill muffin tin cups halfway full with a mixture of the broken crayons.  Place the crayons in a 250 degree oven and wait.  Because different brands of crayons are made of different ingredients, the crayons will melt at varying speeds.  Once the crayons are totally melted, use a toothpick to swirl the colors together.  Remove the tin and allow the crayons to cool.  The crayon material contracts as it gets cold making the new crayons easy to pop out of the muffin tin. Read more...
Simon Says
Play "Simon Says" to coincide with the obedience theme.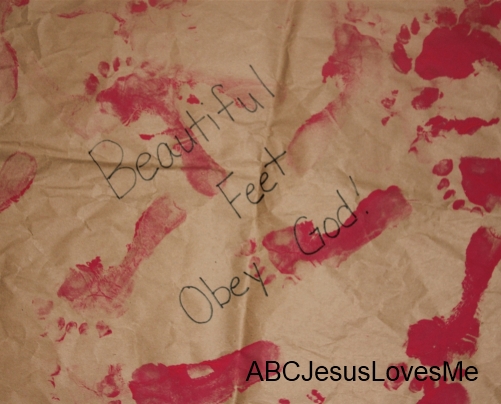 Beautiful Feet
Paint the bottom of the child's foot.  On a large piece of paper have the child create foot prints.  Add the title, "Beautiful Feet."  Discuss how our feet are beautiful when they are obeying.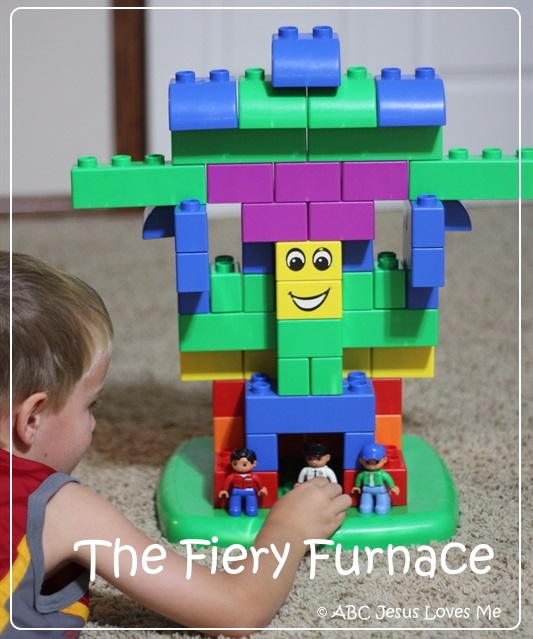 Building
Peanut created the Firey Furnace with Duplo Legos