Square Activities:
- Using pretzel sticks and mini marshmallows, make squares.  Poke the ends of the pretzels into the marshmallows to hold the pretzels together.
-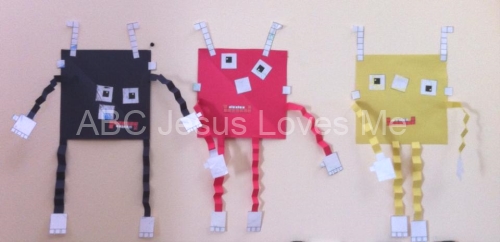 Square Creature - Color the creature's parts and glue on a square piece of construction paper.  Attach the arms and legs with accordion folded paper strips (Thank you, Dina, for creating and sharing this with us.)
-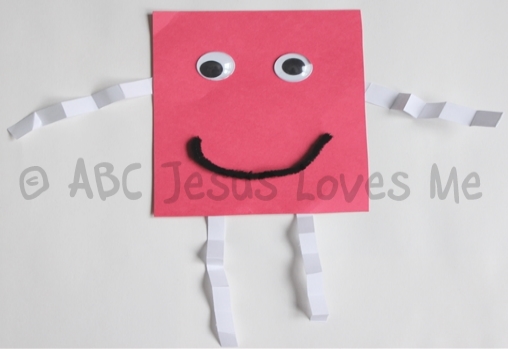 Shape Family - Square Buddy
Add to your Shape Family by creating a Square Buddy.  Cut a large square out of construction paper.  Accordion-fold long, thin pieces of paper to form legs and arms.  Glue to the shape.  Add a face with a square shape for the eyes and nose.  May also add shoes, hands, hair, or other accessories.
-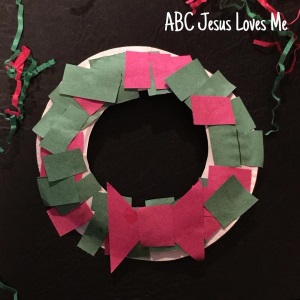 Paper Plate Christmas Wreath - Cut out the inside of a paper plate and decorate with cut square pieces of construction paper or tissue paper. 

- Look for squares in the grocery store.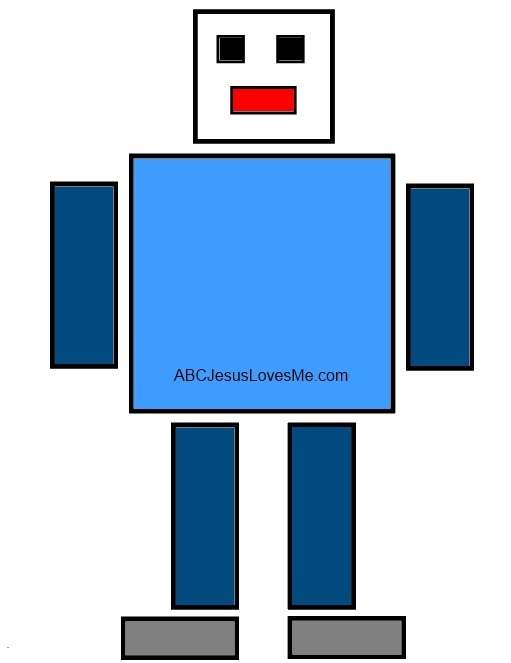 Using safety scissors, Cut a Robot using the printable.  Do not show the child the example, rather allow her imagination to put the robot together as she desires.

-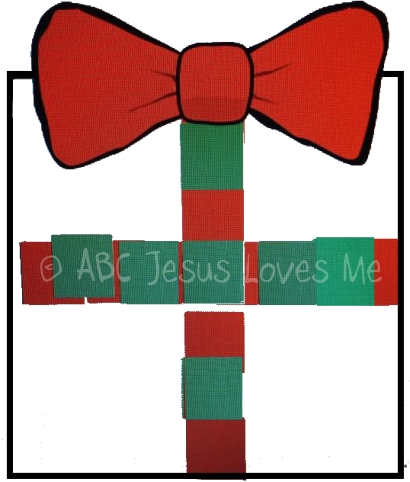 Print the Square Christmas Present.  Cut small squares of green and red construction paper to glue on the present.  Color the bow. (Thank you to Dina for this idea.)