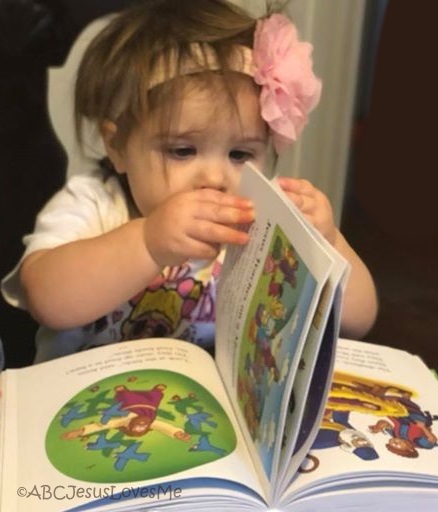 Old Testament Preschool Curriculum
Ages: 3-6+ Years
Learning: Written specifically for churches and preschools, the "Then They'll Grow" Curriculum will empower adults to guide preschoolers to grow in their understanding of God. The Curriculum includes 43 lessons covering Old Testament stories of Noah, Abraham, Joseph, as well as lesser known biblical heroes like Deborah, Isaiah, and Gideon. Nine additional lessons for Easter, Thanksgiving and Christmas are provided to implement as needed. The Bible Curriculum can easily be tweaked for family use.
Example Lessons: Battle of Jericho, Thanksgiving
Scope and Sequence: Bible Stories
Use: The entire ABCJLM site, ideas, and attachments are for the teaching of your child in an immediate family, home setting. Licenses are required for use with a child outside your legal guardianship. This includes all churches as well as nonprofit and for-profit businesses, daycares, and preschools. Click to learn more about ordering Licenses.
image shared by tracy