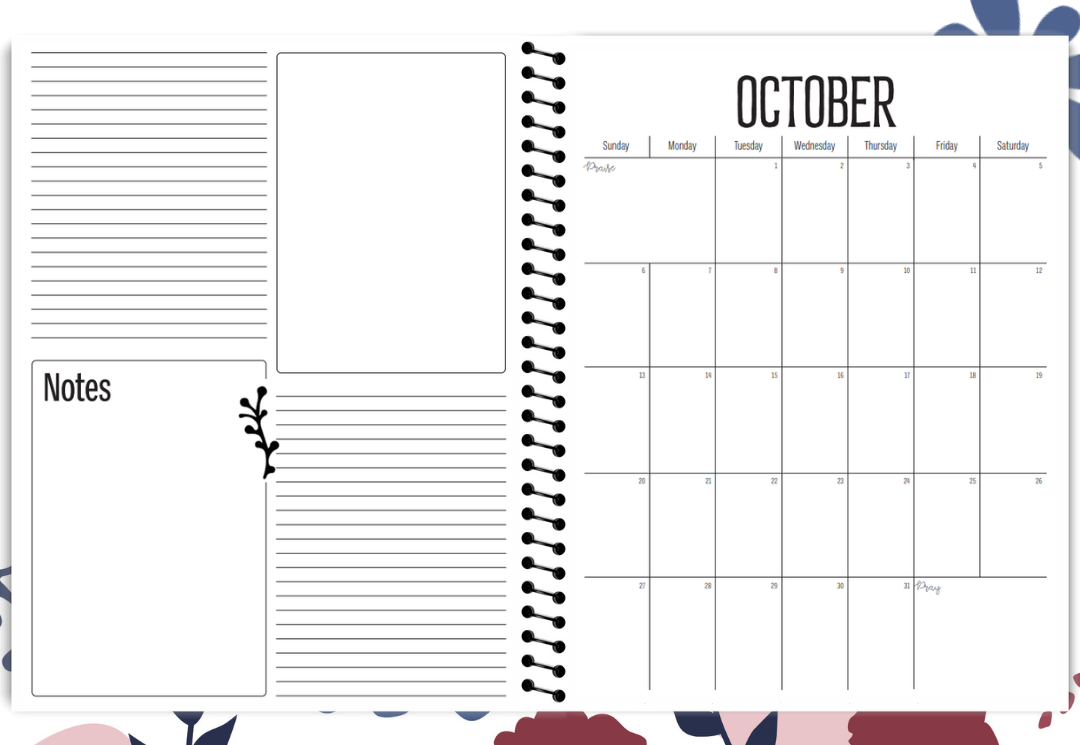 The weekly sections correspond to each of the 12 months so you can organize activities, appointments, and vacations. Ahead of each month is a page set apart for taking notes with lined and unlined sections so you can make lists, track thoughts, record phone conversations, or even record moments you don't want to forget.
For a limited time receive December 2023 as well!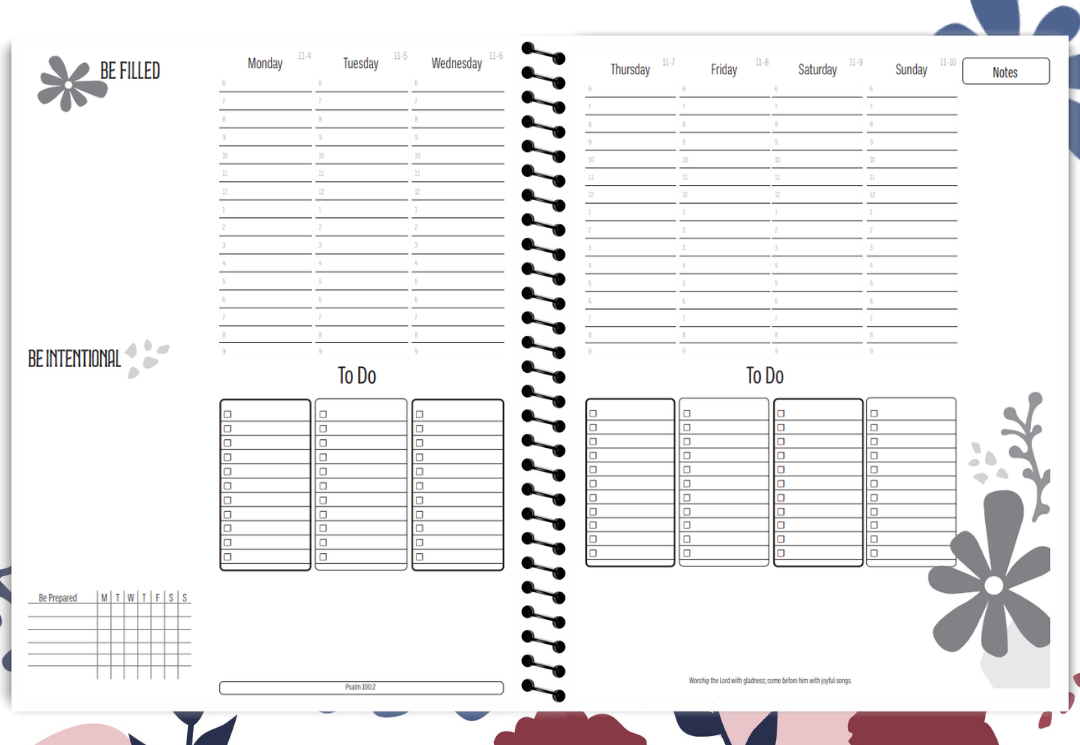 The weekly pages provide space to write hourly activities, a to-do list for all seven days, and basic planning. They also provide space for a shopping list and an area for tracking the progress of goals. Example pages provide ideas to best use the planner, but you're free to personalize the pages to your unique needs. Each weekly page also includes a Scripture passage for optimal memorizing, if desired.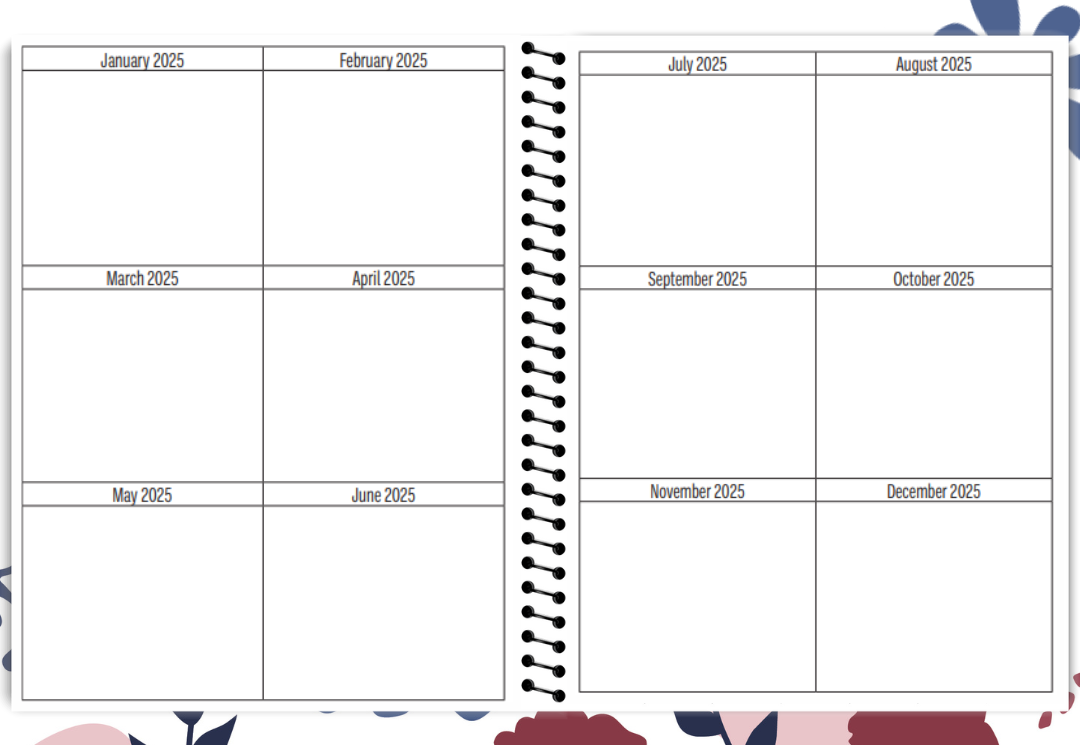 The spiral-bound planner is surrounded by doubled, heavy cardstock. Simply tape or glue the cardstock together at the bottom to create two pockets, perfect for holding cards, receipts, or important papers. The "Year in Advance" pages conclude the planner providing space to draft notes for the following year. Write goals, appointments, and vacation times to easily transfer into next year's planner.