Our Terms and Conditions allow the online Lesson Plan and Worksheets to be used for immediate family, home use ONLY. Thank you for your honesty.


Items Needed:
Worksheets: Special Times with God, Drawing Horizontal Lines
Books: Where's Spot?, The Going-to-Bed Book, Jamberry, Very Busy Spider
Activity: Nylon scarf, craft decorations
Objectives:
Bible Theme: Special Times with God
Lessons: The Bible, Prayer Time, Worship Time, Giving
Verse: I Thessalonians 5:17 - Pray without ceasing.
Bible Song: Pat the Bible, Whisper a Prayer, God Made Me, O Be Careful
Poems: This Little Piggie, Humpty Dumpty
Colors: Red, Blue, Yellow, Green, Purple, Brown, Black, White, Orange
Shapes: Circle, Line, Square, Triangle, Star, Rectangle, Heart
Letters : A-X
Numbers: 1-8
Information: First, Middle, and Last Name; Parents' Names; Siblings' Names
Self-Care and Manners: Meeting New People

Fine Motor Skill: Writing
Gross Motor Skill: Catch
Suggested Activities:
•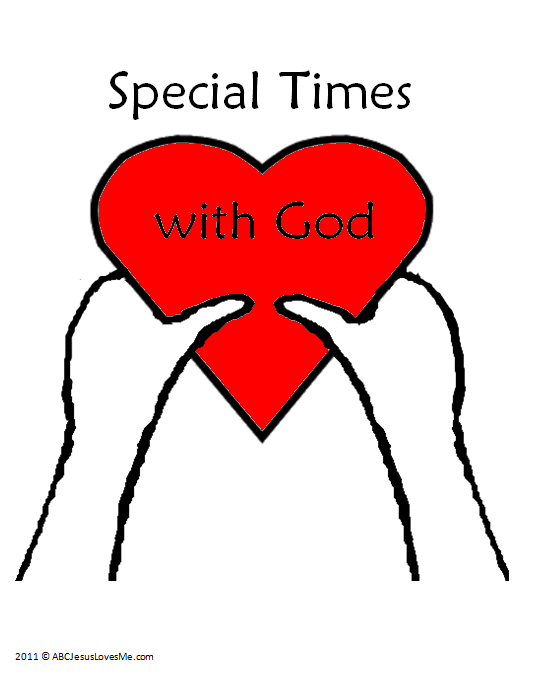 This week finishes the "Special Times with God" book. Decorate the "Special Times with God" title page with glitter, sequins, and stickers and staple or bind all of the pages together to form a book. Review the Bible stories as you look through the finished book.

• Review all objectives and books covered in the past weeks, and complete any activities that you were unable to finish.

• Fine Motor Skills: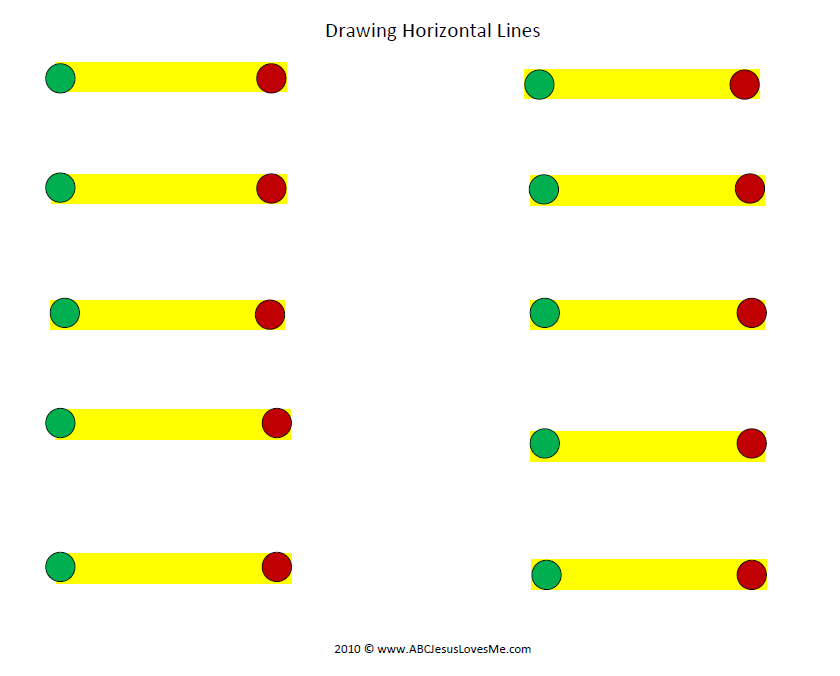 While holding a pencil correctly, trace horizontal lines on Drawing Horizontal Lines. Help the child place the pencil on the green dot, draw along the yellow, and stop at the red dot. Say "go" and "stop" for corresponding colors. Some children will not be ready for this activity and that is okay. Continue to work on fine-motor activities to increase the child's fine motor control.

• Gross Motor Skills:
Throw a nylon scarf in the air and catch it. Because it floats down slowly, catching a nylon scarf is a wonderful way to help children learn to catch items thrown to them.