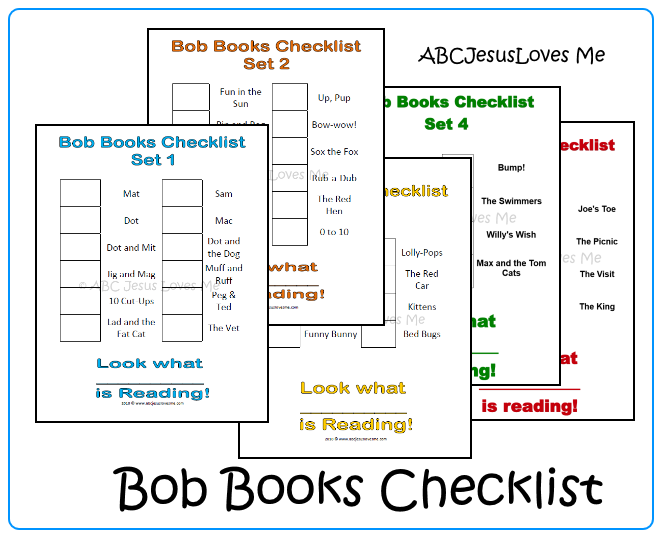 Please call pinit.js only once per page
Once your child has learned the names of each letter and their phonetic sound, they may be ready to read. The Bob Books
are an excellent resource for Beginner Readers. We use these with our own children.
Suggestions for reading these stories:
• Look at the title and front cover to guess what the story will be about
• Picture-walk through the book before reading it. By looking at the pictures, figure out what is going to happen.
• Point under the words as you read them. Point to items in the picture as they are talked about in the story
• Take your child's clue for being finished.
• Move on to the next book when the child can comfortably read the current book.
• When the child is first reading the story, repeat the sentence after the child has read it to give continuity and for the child to hear the words again.
• Be sure to read the back cover to get the jest of what the overall story is about.
I have created "Reading Charts" to print off and post. When your child finishes a book, place a stamp or sticker in the box beside the book's title. Have the child write their name in the blank "Look what _____ is Reading!". Click on the links below to print the checklists.
Be sure to check out the ABCJLM Reading page for suggestions on how to read new and familiar books with your child as well as ideas on how to teach your child to read and create a home library.
This page may contain affiliate links. Please read our disclosure policy.