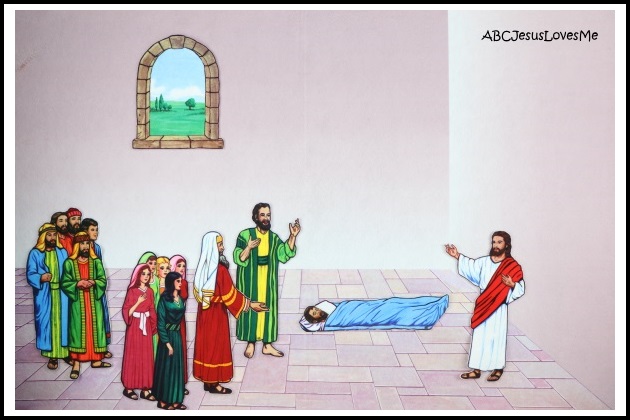 Healed Through the Roof Bible Story and Books:
- Read: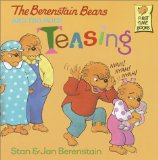 The Berenstain Bears and Too Much Teasing
- Read: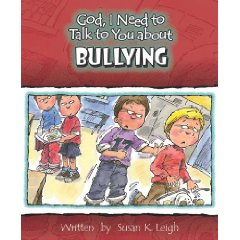 God, I Need to Talk to You About Bullying
by Dan Carr
- Read: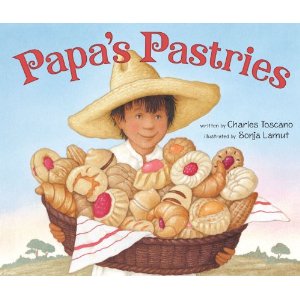 Papa's Pastries
-
Read review
...
Healed Through the Roof Activities:
- Play "doctor" and talk about how only Jesus can command a lame person to get up and walk.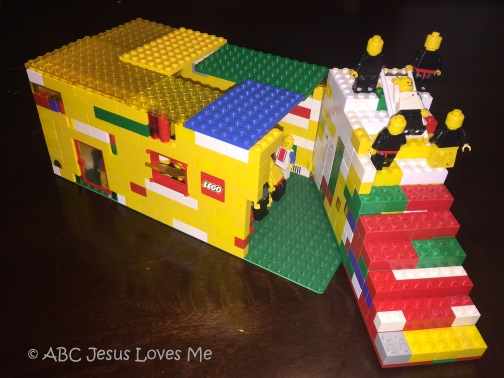 Little Man created this Lego building for me to be able to share this story with the preschoolers. With the stairs on hinges, it was perfect for the kids to get a good view.