There are a couple of different options to play.
- Everyone must roll a certain number first to begin drawing the picture. Starting with the center piece of the picture is easier for younger children.
- Start with any number and work on size and shape placement.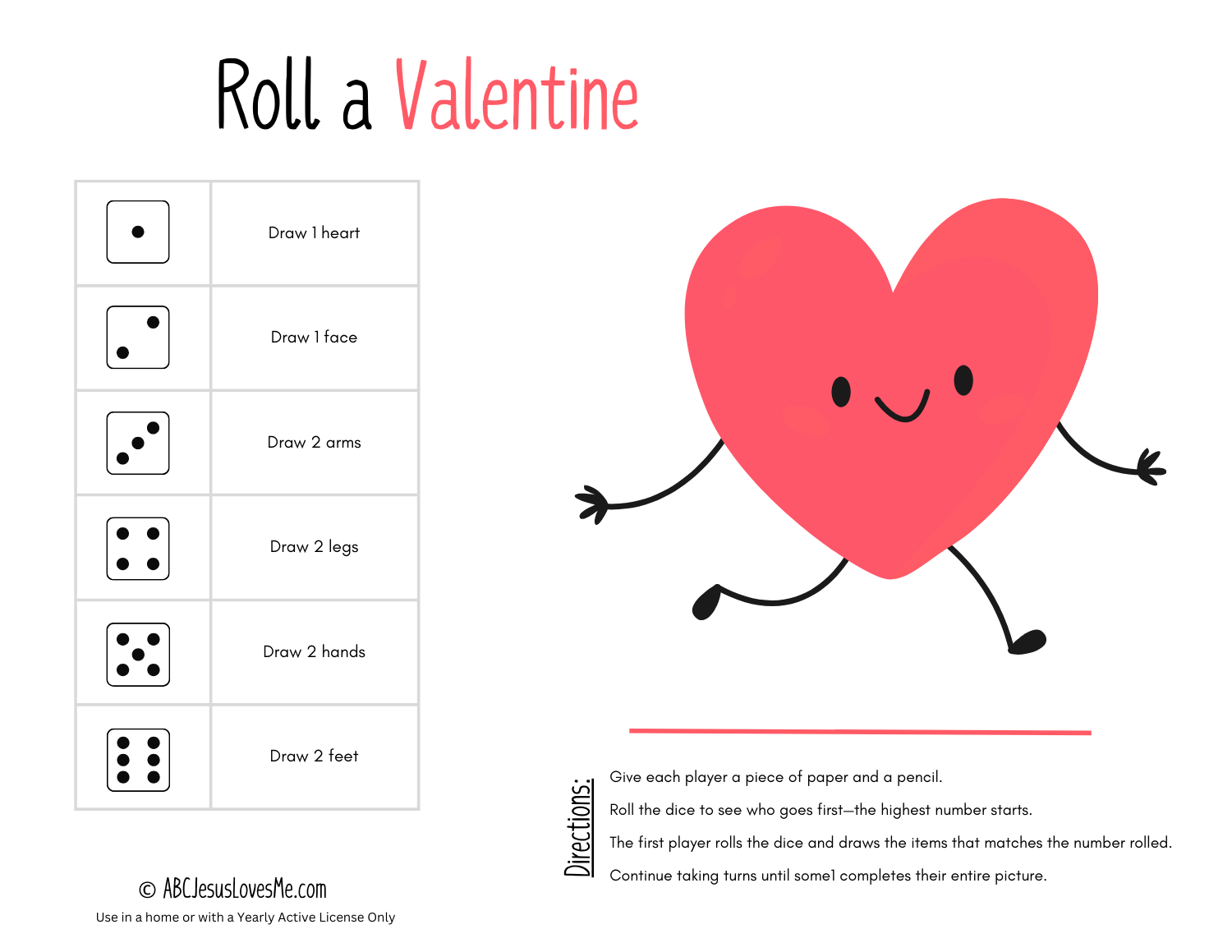 Roll-a-Valentine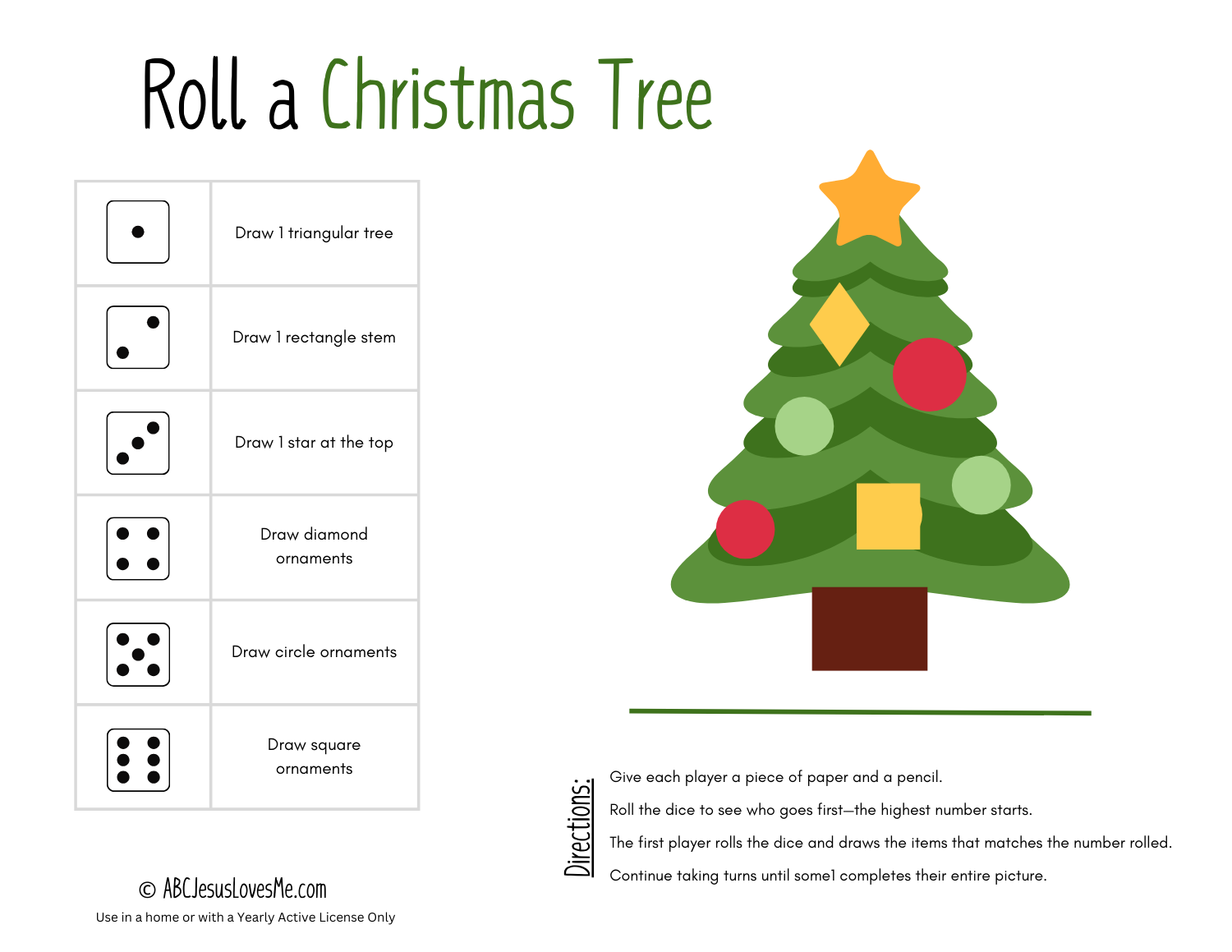 Roll-a-Christmas Tree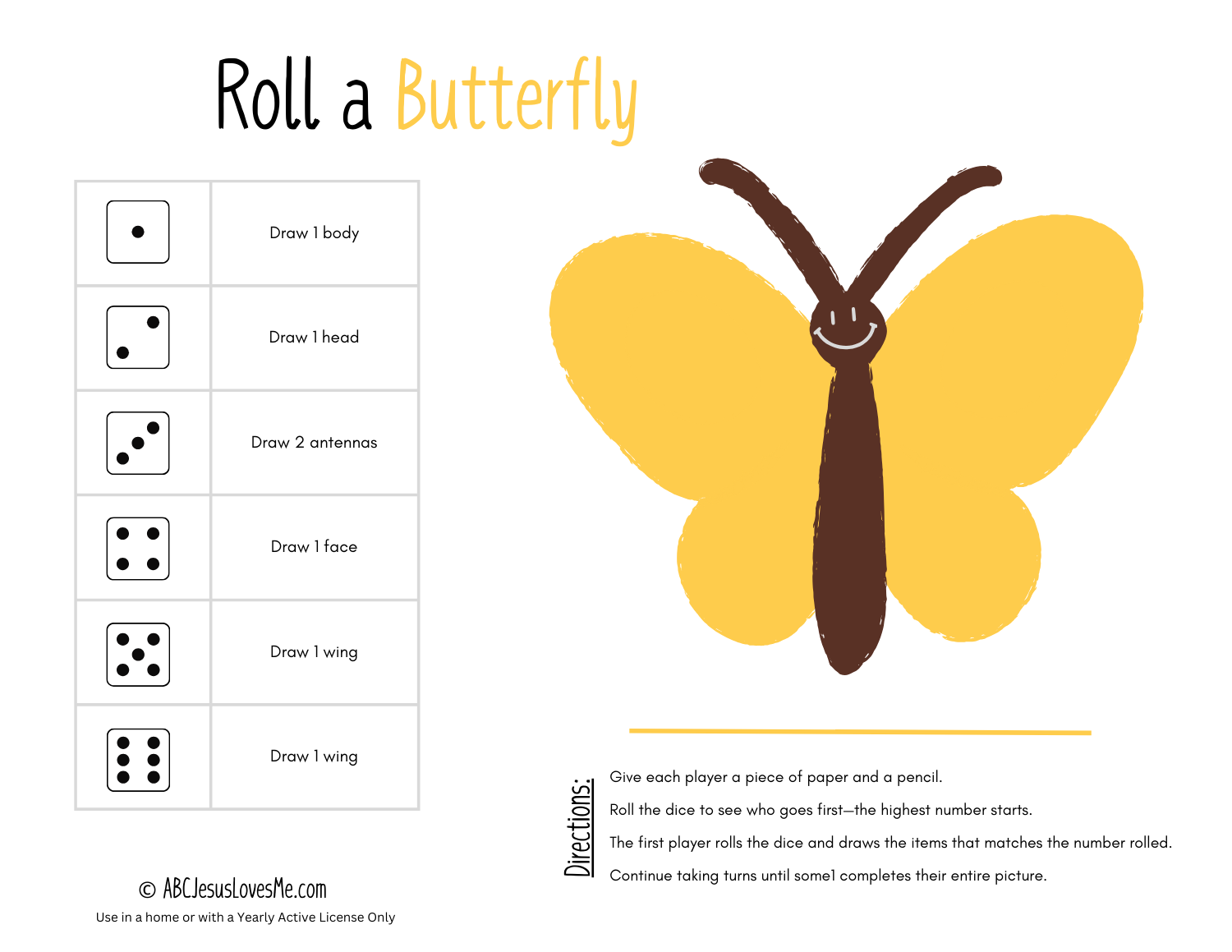 Roll-a-Butterfly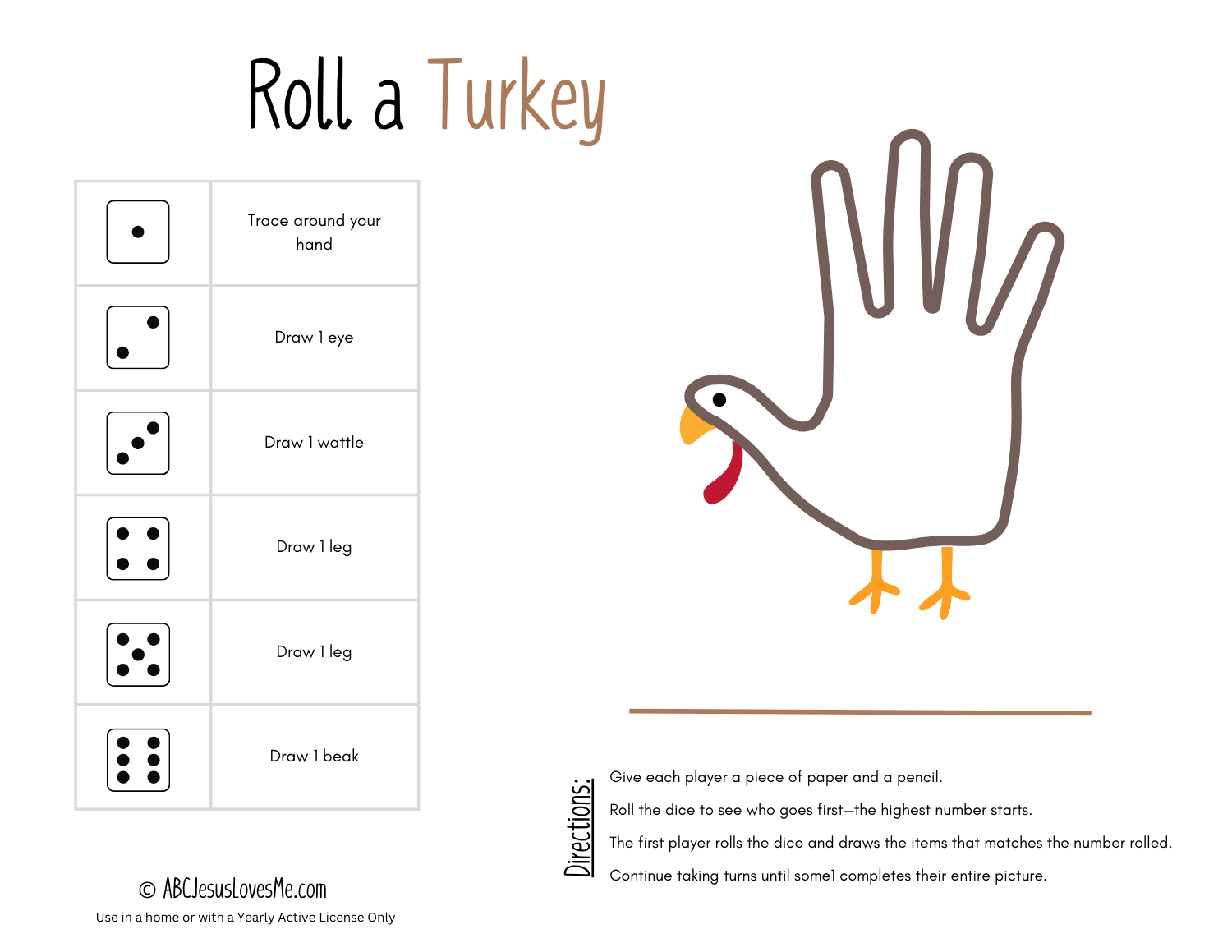 Roll-a-Turkey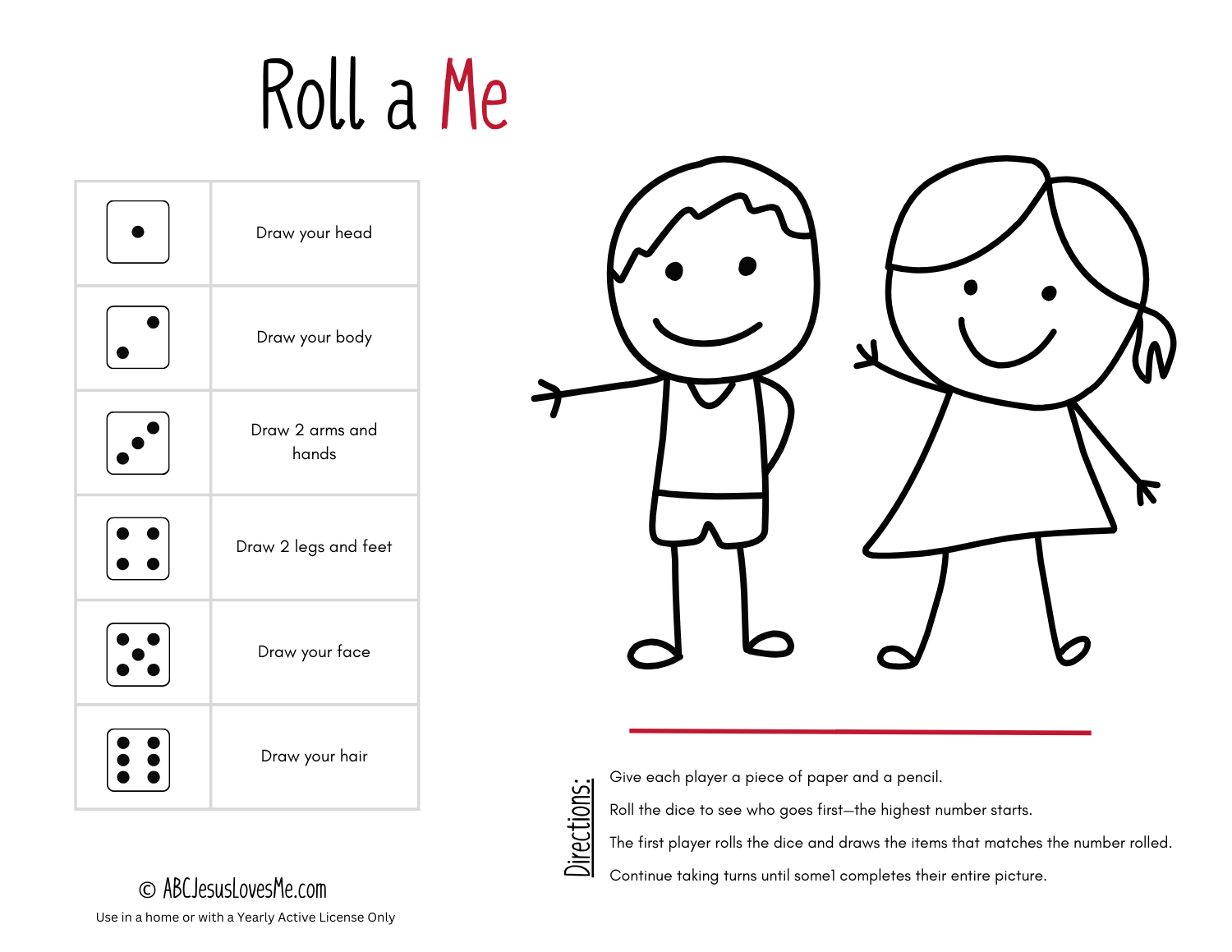 Roll-a-You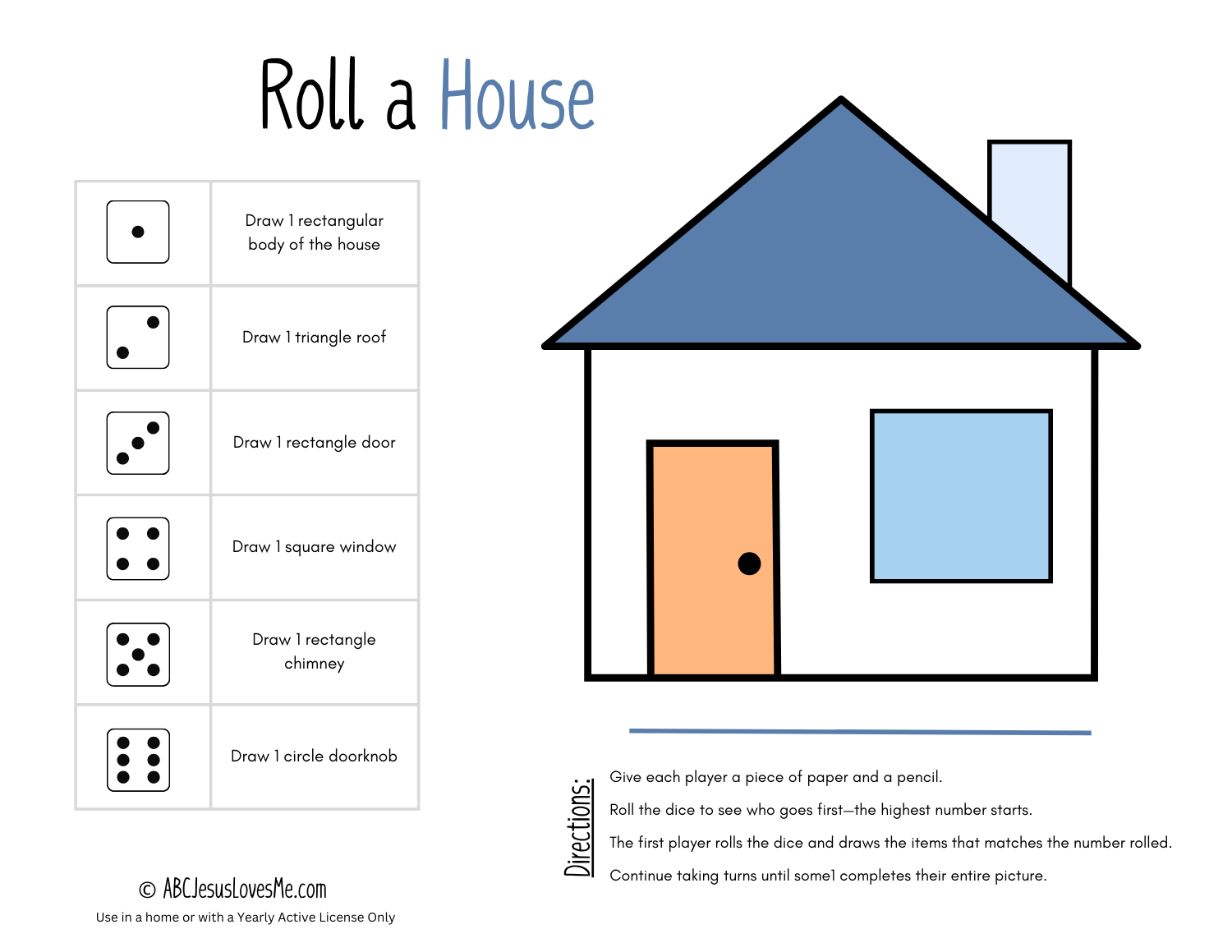 Roll-a-House
Have another idea? Let me know and I'd be happy to create it!