Bb Poster Ideas:
Footprint Butterfly:
- Paint the bottom of the child's foot.  Press the feet down on paper with the left foot on the right side and the right foot on the left side.  Leave a little space in between for the butterfly's body.
Thank you to Crystal for this cute idea!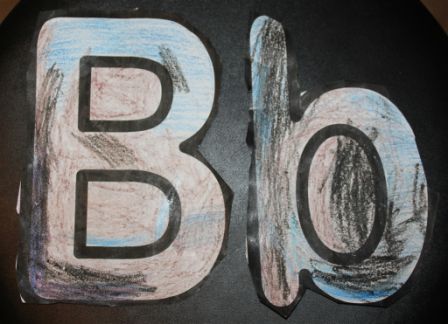 Color:
- Use black, brown, and blue colors, paints, or markers
- Cut along the "black" line
- Glue on a paper bag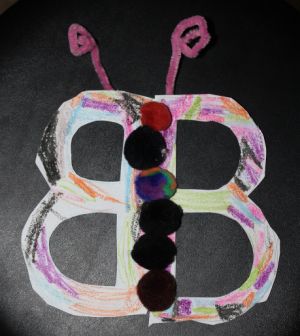 Butterfly:
- Print 2 copies of the Bb Poster.  Color and cut around the uppercase letters (one uppercase B will need to be colored on the wrong side).  Tape two uppercase B's together (one backwards and forwards) to make butterfly wings.  Glue pompoms down the center to create a butterfly.  Add a pipe cleaner for the butterfly's antenna. Thank you Shannon for this idea!

- Draw butterflies or place butterfly stickers or stamps on the Bb Poster.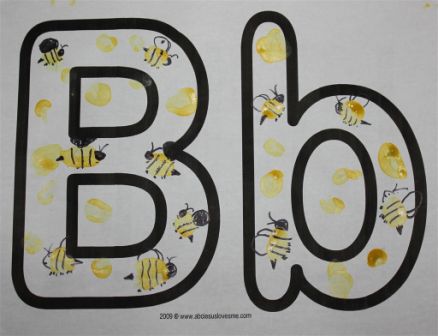 Bumble Bee - Fingerprints:
- With a yellow stamp or yellow paint place yellow fingerprints on the Bb poster
- With a black marker add a head, tail, wings, black lines and feet to make them look like bumble bees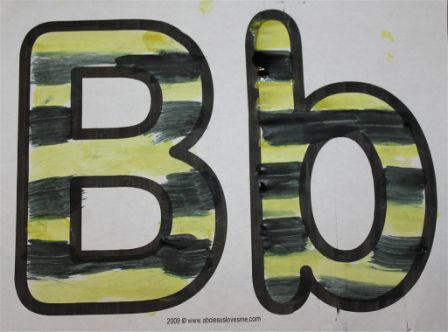 Bumble Bee - Stripes:
- Paint with stripes of yellow and black to look like a bumble bee.
- Talk about creating an AB pattern.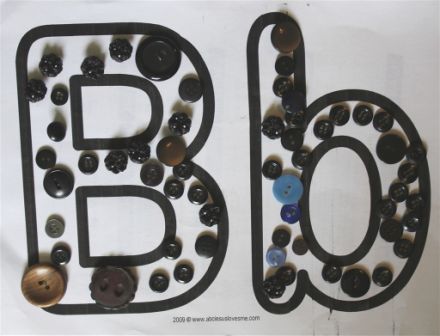 Buttons:
- Glue buttons on the Bb Poster
- Focus on blue, brown, and blue buttons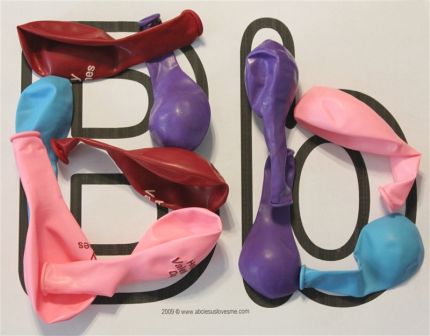 Balloons:
- Glue balloons on the Bb Poster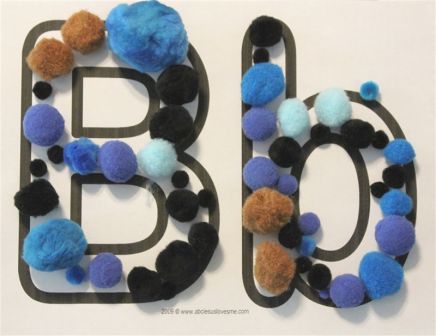 Sort:
- Glue blue, black, and brown pom poms on the Bb Poster