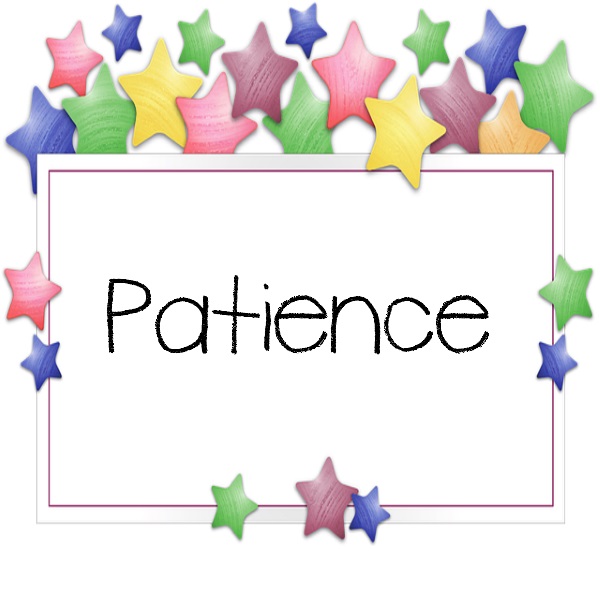 Definition: Waiting quietly with a happy heart and not whining
Opposite: Impatient, not waiting
Bible Stories and Books that Teach Patience:
Bible Story: Abraham & Sarah Want a Baby
Objective: God wants us to wait patiently.
Scripture: Genesis 12, 18, 21
The New Bible in Pictures for Little Eyes: pg 36, 38
The Beginner's Bible: pg 46
My Story Bible: pg 12-15
Through the Bible in Felt: pg 16-17

Bible Story: Joseph in Jail
Objective: When things are not going well, we need to be patient knowing God is in control.
Scripture: Genesis 39-41
The Beginning Reader's Bible: pg 36-47
Through the Bible in Felt: pg 35-38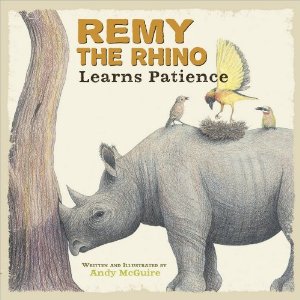 Remy the Rhino Learns Patience

Let's Be Patient


God, I Need to Talk to You About Whining
Bible Songs on Patience: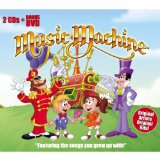 Music Machine - "Patience" Song - Personally, I can't say the word "patience" without thinking of Herbert the Snail!
Bible Verse on Patience:
Psalm 37:7a - Rest in the LORD and wait patiently for Him.

Tune: Twinkle, Twinkle Little Stars (Thank you to Amber for sharing this)
Rest in the Lord and wait patiently for Him (patiently is sang quick)
Rest in the Lord and wait patiently for Him
Psalm thrity seven verse seven
Psalm thirty seven verse seven
Rest in the Lord and wait patiently for Him
Psalm thirty seven verse seven
Patience Activities:
- ABCJLM Bible Coloring Sheets: Joseph in Jail, God's Promise to Abraham

- Play a game where the child has to be patient and take turns. Suggested games: board games (Dominoes, Candy Land, Hi Ho Cherry-O); Red Light, Green Light; card games. See more games.
- Discuss how to show patience to other people:
Taking turns in games and with toys
Waiting quietly for an adult to finish speaking before asking a question
Not asking the same question over and over
- "Bee" Attitude Printable:
Print the "Bee" Attitude printable. In the top tier of the bee hive, have the child write the attitude of the week. In the next tier, have the child draw a picture of the Bible story. In the bottom tier, ask the child to draw a picture of himself having this attitude.
- Make pizza dough or homemade bread that requires time to rise. Talk about how you need to be patient for the yeast to make the dough rise.